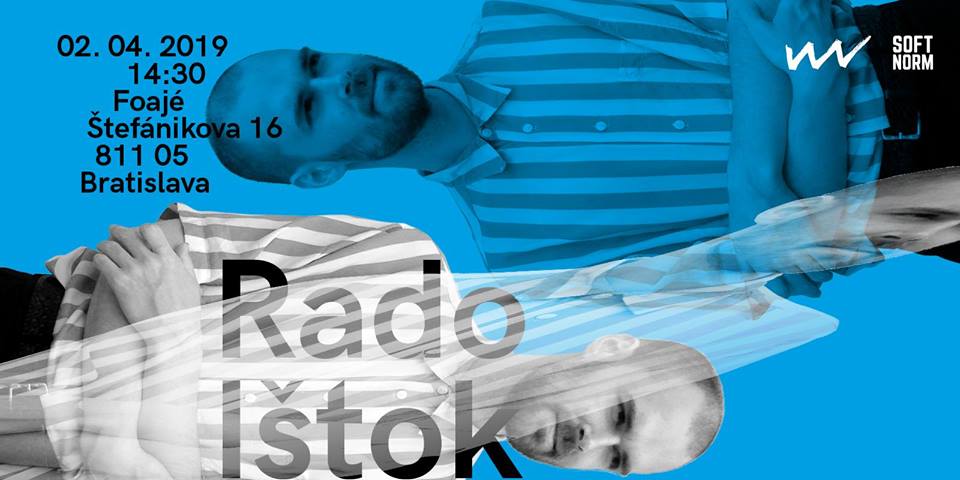 Atelier vvv a SOFT NORM pozývajú na prednášku kurátora a teoretika Rada Ištoka, ktorá sa uskutoční v utorok 2. apríla od 14:30 v kinosále Foajé.
Prednáška bude v anglickom jazyku.
…
Heavenly Bodies and Earthly Interests.
Vertiginous Architecture of Clero-fascism
The relation between the church and the state in the 1930s has been a complicated one. What can architecture built in this period in places like the Vatican, Slovakia, Ethiopia or Palestine tell us about this relationship? Departing from particular architectural projects, Rado Ištok will in his talk explore the concept of clero-fascism and share his ongoing research on the role of the Catholic Church in the rise of fascism and colonial ambition in the interwar Europe. Modernism and anti-modernism in architecture will be presented as intertwined paths forming a double helix connecting two spheres whose entanglement can have potentially disastrous consequences.
…
Rado Ištok is a curator, researcher and editor based in Stockholm. He is a curator of art residencies and an exhibition at Nida Art Colony of Vilnius Academy of Arts (2018-2021) in the framework of 4Cs: From Conflict to Conviviality through Creativity and Culture, and a project leader of Spaces of Care, Disobedience and Desire (2018-2020), a research project in collaboration with Marie-Louise Richards and Natália Rebelo, supported by artistic research funding of the Royal Institute of Art, Stockholm. He participated in research course Decolonizing Architecture at the Royal Institute of Art, and he holds an MA in Art History from Charles University in Prague and Curating Art from Stockholm University. Exhibitions include Other Visions (2018) at PAF festival, Olomouc; I'm fine, on my way home now at Allkonstrummet, Stockholm (2017) and Galleri Gerlesborg (2018); In the Sky When On the Floor (2016) at Galleri Mejan, Stockholm; Finding Neverland (2015) at Entrance Gallery, Prague; and the forthcoming Liquid Horizons (2019) at tranzit.sk in Bratislava. Editorial work includes Decolonising Archives (2016) for L'Internationale Online, Queer Scandinavia (2015) for A2, and the forthcoming publication of Jacqueline Hoàng Nguyễn Crating the World (2019).